Need an AED rental, lease or purchase?
We are here to help!
We offer AED rentals for both short and long term periods. If you need to rent an AED for any duration, we will customize a solution for you. We utilize a simple 1-2-3 process to deliver you an AED rental. Please complete this form so we can contact you about your AED needs!
If you have a special event, summer camp, or anything else where you need AED Rentals, we are here to help! We will work with you to provide the AED rental you need while answering any questions.
Organizations Who Frequently Rent an AED
Summer Pools
Sports Leagues
Health Club
At-Risk People
Boat Races
Special Events
Do you have questions about whether you should rent an AED?
Flexible AED Rental Rates
We bring together great customer service with the best AED rental rates! Throw in expert analysis and an easy AED rental process and you are awarded with an experience you will repeat year after year. Custom rental periods are also available.
About our AED Rentals
We offer Philips and Cardiac Science AEDs
All units come with a battery, two sets of pads, and an emergency responder kit
Pediatric pads are an option for any of our AED Rentals at no extra charge
All AED rentals are up-to-date with current American Heart Association Guidelines
All AED rentals are inspected before and after each rental. We maintain current pads, batteries and responder kits for each of our units
We offer specialized accessories for our AED rentals such as rental AED trainers, rental AED Wall Brackets and rental AED Alarmed Wall Cabinets.
How the Rental Process Works
Determine how long you need to rent an AED. At AED Rentals, you only pay for when the unit is in service.
Call or email us to receive an AED Rental Agreement. Our simple AED Rental Agreement makes the process easy.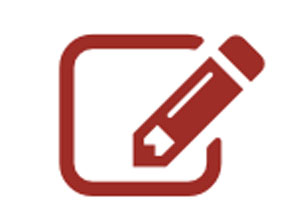 Sign and return the AED Rental Agreement. We will charge your credit card and ship your unit ground UPS unless otherwise specified.
Your unit will arrive with an instruction sheet. Follow the simple instructions and you're all set!
When your event is over, follow the return instructions, and attach the enclosed return mailing label. That's it!
What is an AED?
AED stands for automated external defibrillator. It's a portable device used to treat sudden cardiac arrest. An AED can check the heart rhythm and send an electric shock to the heart to try to restore a normal rhythm.